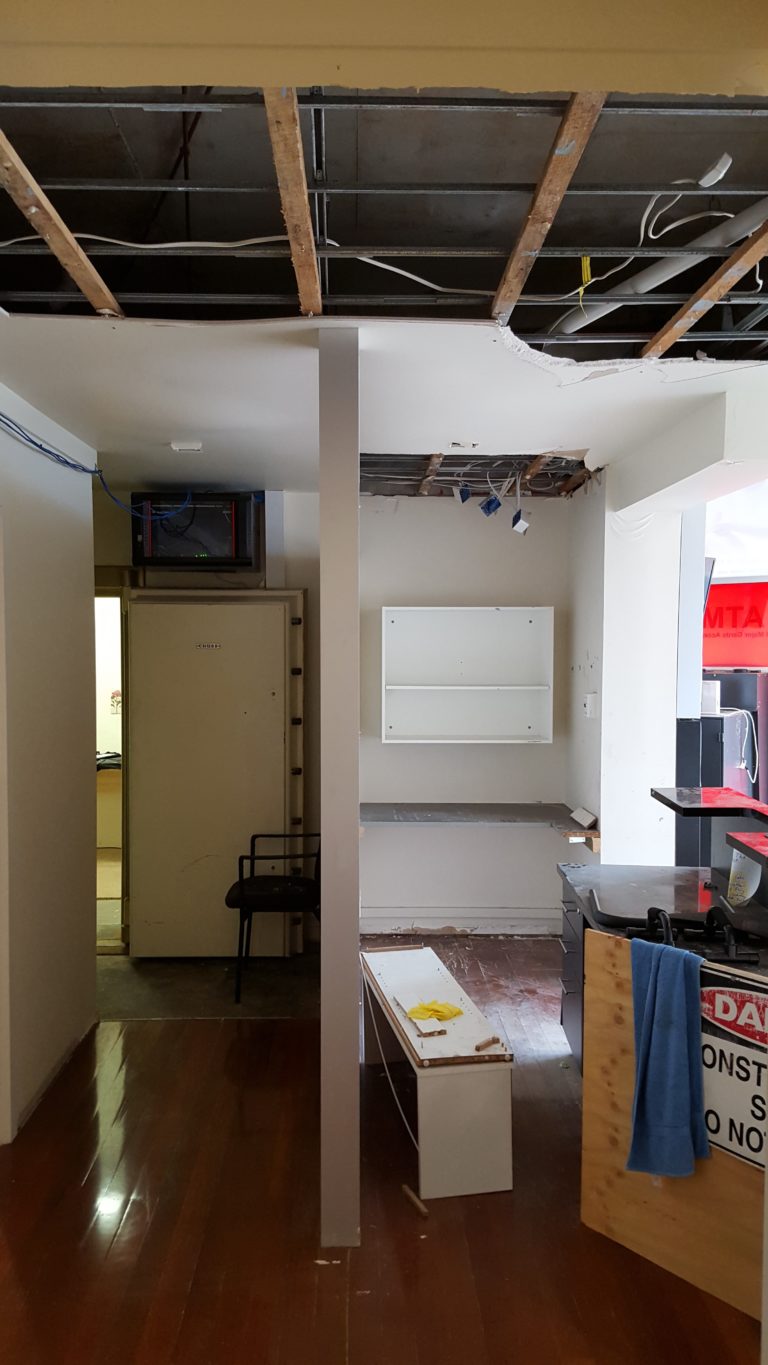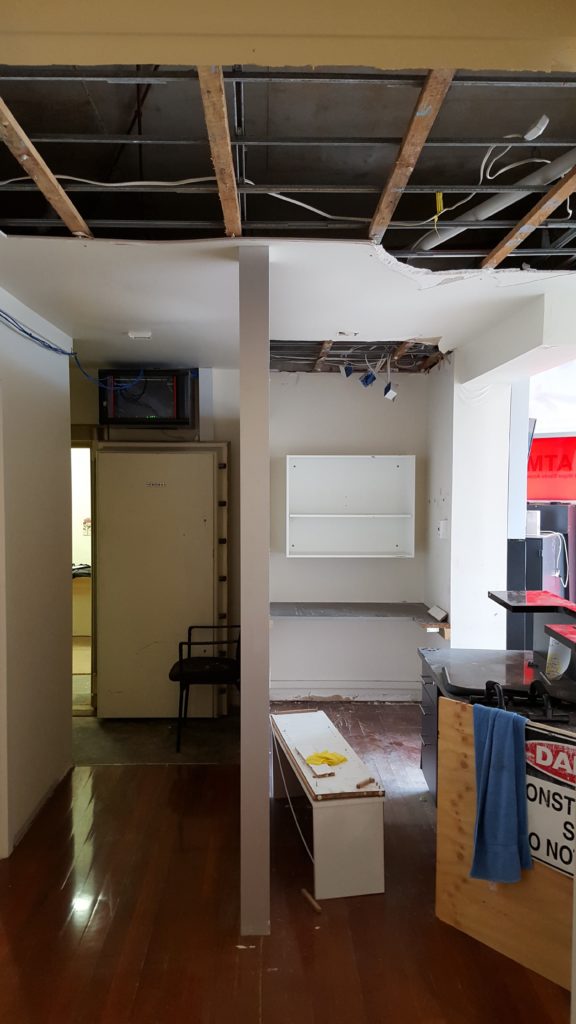 It was January 2016 and my wife, and I were on holiday in Florence when we received an email from one of my staff. He had come back for his first day of work after the Christmas and New Year break to discover that a water pipe had burst and flooded the entire lower floor of the clinic. To make matters worse, the burst had occurred on December 30, and my staff member only returned to work on January 2, which meant the water had been flowing for four whole days!
The damage
The damage was terrible. Water had virtually destroyed the reception desk, my beautiful timber floor, ceiling, and everything at the front desk. My staff told me there was about $100,000 in damage done, and our clients could not come in the front door of the clinic for three months. We were also one treatment room down as we had to operate our reception out of one treatment room. I felt really sad as I take great pride in my clinic and I felt like I was letting my patients and team down during this three-month repair period.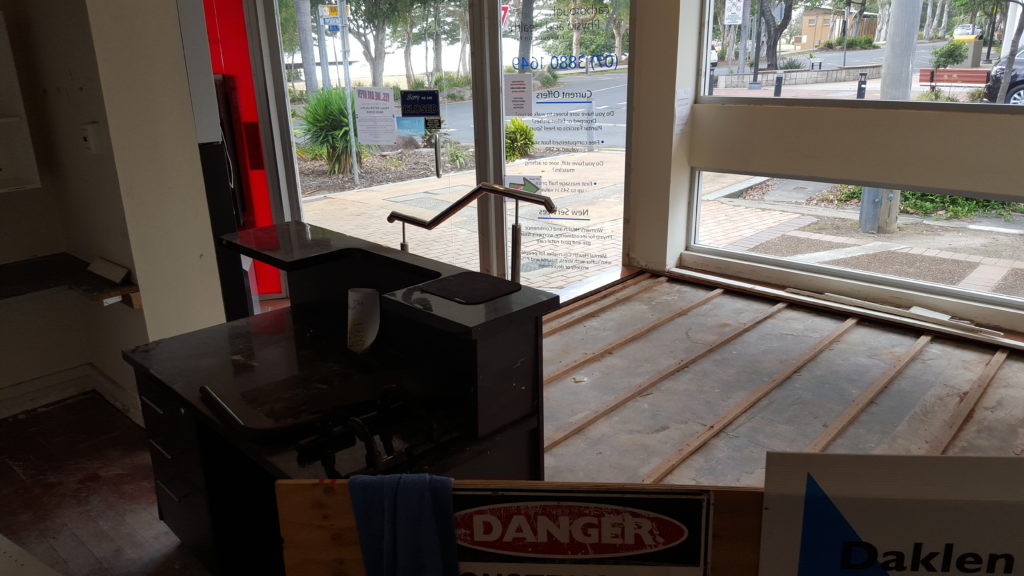 Getting back to business
My staff back in Australia managed to track down details of my business insurance policy with Guild Insurance and lodged the claim online. I was shocked but pleasantly surprised at how proactive Guild was as they approved the claim while I was in Italy (which meant I did not have to cut the family holiday short).
Guild gave me the option to choose the builder from the three quotes provided. Our communication with Guild was smooth, and items were replaced with minimal fuss, due to the new for old replacement cover included in my policy. I was so happy when the repairs were finished as I even got to remodel our reception area to be better than before.
A piece of advice
As a clinic owner of 15 years (13 years at the time of the incident) I know about the "it will never happen to me" feeling. However, it clearly can and, had I not had business insurance the incident would have left me in serious financial turmoil.
When looking for business insurance you need to have a thorough and complete policy, with a reputable company, and no exclusions on the policy. You also need to choose a company that understands the needs of physiotherapy clinics with a proven track record for excellent service when a claim is made. After all, you only buy insurance for the most stressful times of your life and you need the ordeal to be as smooth as possible.
I would recommend Guild Insurance based on how easy they made my life from when I first heard about this flood, all the way through the process to when the rebuild was finished. You can get an obligation free quote online  or speak to one their Insurance Specialists at a time that suits you.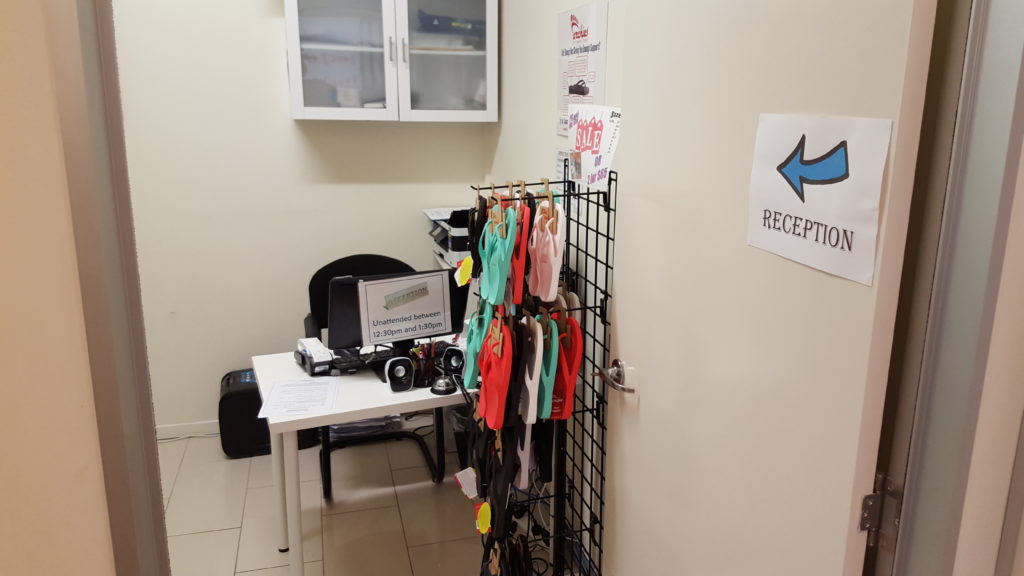 Guild Insurance Limited ABN 55 004 538 863, AFS Licence No. 233 791. This article contains information of a general nature only, and is not intended to constitute the provision of legal advice. GLD4509 Ultimate Physio Blog BI 04/2018