COACHING WITH THE ULTIMATE PHYSIO
Do you want to work with Nick, but your clinic has more specific needs than our products cover? Consider buying a block of coaching hours
Note: coaching requires a high level of self motivation and drive. Not all clinic owners are suited to coaching - personally it took me until I had owned my clinic for 10 years to be ready for working with a business coach. When you work with Nick you will initially book a 15 minute strategy call to discuss your goals for your clinic, and the challenges you currently face. Nick will then take you through an assessment process to determine which elements of your clinic you will benefit most from coaching advice regarding. Nick has found that the best system for coaching is to do a 1.5 hour coaching session, fortnightly. This gives you time to complete the mutually agreed exercises before your next coaching session. Please book your strategy call with Nick here before purchasing this product, to make sure we are a fit to work together.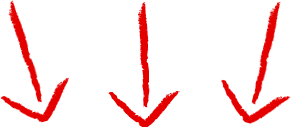 This entry level coaching package is suitable if you are a clinic owner with one specific issue for which you would like some advice from Nick, and you are highly accountable. This will consist of 2 x 1.5 hour coaching sessions, spaced 2 weeks apart.
This coaching package consists of 4 x 1.5 hour coaching sessions spaced over a 6 week period (4 fortnightly calls, 2 weeks apart). Suitable for clinic owners with one larger issue or 2-3 smaller issues that you are working on.
This coaching package allows for 6 x 1.5 hour coaching sessions, fortnightly, over a 10 week period. Consider this package if you have an issue you believe you need coaching for a 3 month timeframe.
This package gives you 14 weeks of fortnightly coaching with 1.5 hour sessions with Nick. This package is for the most proactive business owners, and those working on multiple elements of business development at once. Consider this package if you are looking towards an ongoing coaching package over a longer term with Nick.
High level business owner - want ongoing coaching that gets you either more time, more profit or a clinic that works with less of your sweat equity? Discuss with Nick by contacting him directly by email at Nick@ultimatephysio.com.au